We were down to the end of our groceries and didn't want to dip into the tomato sauce we made and ate too much of last week, so I explored an Alfredo sauce. But, since I've switched to soy milk and have reduced the intake of lactose products, I was curious what my options were for a 'cream' sauce using soy milk. So, I went to work and here is what I ended up with. A pleasant cheap food concoction.
Serves 2
INGREDIENTS:
1/2 Pound of spaghetti pasta
3 Tbsp olive oil
4 Cloves of garlic whole
2 C. plain soy milk (do NOT use vanilla soy milk)
1/4 C. grated parmesan cheese
2 Tbsp capers
1 Tsp powdered cayenne pepper
1 Tsp paprika
1 Tbsp fresh parsley
1 Bay leaf
2 Tbl flour (I used wheat)
DIRECTIONS:
1) Cook spaghetti al dente
2) Meanwhile, in a large fry pan with high sides, heat olive oil to medium-high heat and place in peeled garlic cloves. Roast until brown in color (approx 5 min) and smash with a fork. Cook for an additional minute. Remove garlic from pan, chop on a cutting board and set aside.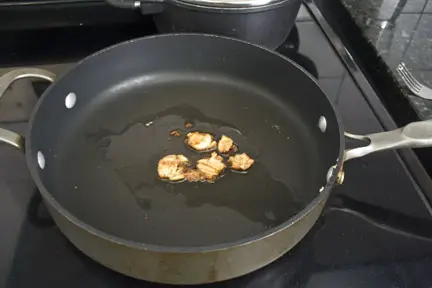 2) In the fry pan with seasoned olive oil, add soy milk, garlic powder, cayenne pepper, paprika and bay leaf and heat for 2 minutes until almost boiling. Let simmer for 10 minutes stirring/whisking constantly. Begin to add flour and allow to thicken (about 4 minutes) while continuing to stir.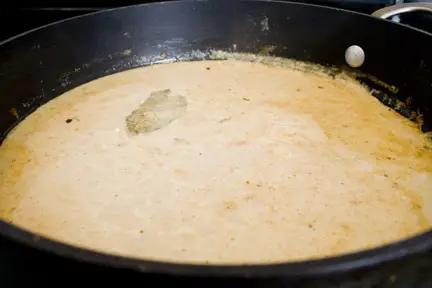 3) Remove the bay leaf, add the pasta, Parmesan cheese, parsley and capers and cook for 2 minutes more.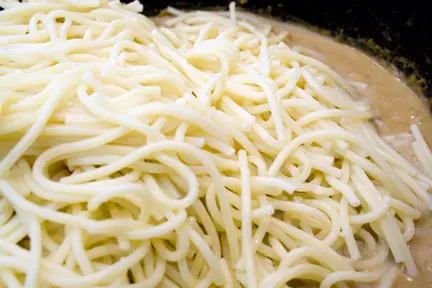 4) Serve immediately.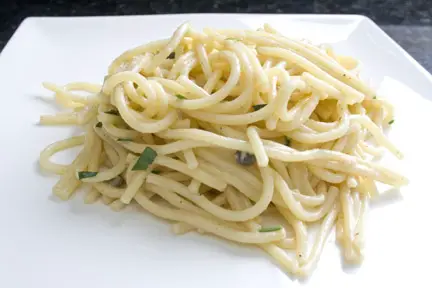 Recommended by:
Last night we had cheap food in the form of breakfast for dinner with a simple red bell pepper frittata. I'm not a huge fan of meals with eggs, but with this recipe it has a mixture of eggs and couscous, so it really lighted up the base. I would recommend using a cast iron skillet, but here in Costa Rica they use a heavy aluminum blend, which works just as nice especially if you let it get seasoned up nicely.
Please feel free to use and tweak the red bell pepper frittata recipe below. It serves four people.
Ingredients
2/3  cup  water
1/3  cup  dried quinoa
1  tablespoon  water
3/4  teaspoon  garlic salt
1/4  teaspoon  freshly ground black pepper
4  large egg whites
3  large eggs
Cooking spray (optional)
2  cups  red bell pepper strips
1  cup  thinly vertically sliced onion
3  garlic cloves, minced
1/3  cup  (1 1/2 ounces) shredded gouda with herbs (choose your favorite cheese)
Preparation
Preheat oven to 350°.
Bring water to boil in a small saucepan; stir in quinoa. Remove from heat; cover and let stand 5 minutes. Fluff with a fork.
Combine 1 tablespoon water, salt, black pepper, egg whites, and eggs in a medium bowl, stirring with a whisk.
Heat a 10-inch ovenproof nonstick skillet coated with cooking spray (or well-seasoned cast iron skillet) over medium-high heat. Add bell pepper, onion, and garlic; sauté 5 minutes. Stir in couscous and egg mixture; cook over medium heat 5 minutes or until almost set. Sprinkle with cheese. Bake at 350° for 10 minutes or until set. Let stand 5 minutes before serving.